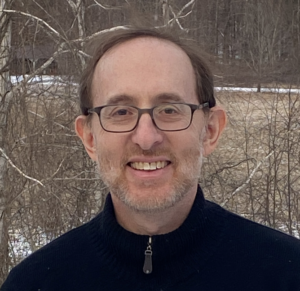 My name is Henry Levin, and my wife and I founded the Pinchas Foundation, Inc. to offer Spiritual/Energy Healing services and classes.  (We also support Equine Rescue work.)
The goal of each healing session is for you to experience relaxation, stress reduction, and healing on the emotional, spiritual, and physical level.  Pleased bear in mind that problems that we want to address often developed over time.  So it can take more than one session to show improvement.
That said, I believe that it is Creator (God) that is responsible for healing people, and that practitioners are merely a conduits for Creator's healing energy.  With this perspective, while healing doesn't always happen or happen when we want, anything is possible.  And I have seen some remarkable healing, including my own.
Sessions can be done in person or by video.
I've been training and practicing energy healing ways for 16 years.  My deepest and longest experience is in the Apache Spiritual/Energy healing ways.  I am also a Reiki Master.  And I have been taught some powerful Kabbalistic healing tools which  I also include in my work.
To enhance the opportunity for relaxation, it seems helpful to play calming, healing music in the background.
I find it often works well to begin each session with a conversation.  In a first session, this provides an opportunity to get to know each other a bit.  In subsequent sessions, it is an opportunity to catch up on what has been happening.
Based on what you tell me, what is happening with your body, and what my Spirit guides share with me, I'll have direction on how to proceed.
I will almost always incorporate Reiki, the Apache practices, and the Kabbalistic healing tools in your session.  These practices include energy balancing of your chakras and setting up spiritual protection for you.  The protection and balancing will last for some period of time after the session.  I will usually work with stones, colors, sound, and light.  This includes drumming and rattling. I will also look to reduce dark energies that may be in your body.
During the session, you may experience a variety of sensations as well as see images in your mind's eye.  We can discuss anything you experience in real-time or after the session.
I find it useful to have another conversation after the session.  If you haven't yet done so and would like to, you can share what you experienced during the session.  As well, I often get information from my guides during the session about what is happening for you and what might be useful for you going forward.
As part of healing, the energy going into your body often dislodges toxins.  This can have a physical effect.  So it is important to drink a lot of water after your session and ideally into the next day.
I will give you my phone number, and I welcome your call after the session.
Please know that whenever I have the chance to work on somebody, I consider it an honor.
Also, please feel free to reach out with any questions you have as you decide whether or not you would like to schedule an appointment.  There is no fee for such a consult or conversation.